The modern age is epitomised by our daily consumption and creation of digital content. If that includes photos, videos and software, then the question of storage arises – to keep the stuff you want to save.
While the ever-burgeoning and wallet-breaking demands for more and more storage – to keep all the content we want for posterity or easy-access – are not to be ignored, here we concentrate on how to deal with the possibility of data loss, a fate that some would liken to a mugging or even a lobotomy.
An example of such a painful situation, is the loss of photos from the now-ubiquitous form of flash storage – the SD card, which we all use on our cameras or mobile phones (in the smaller microSD card form).
This article may be a lifesaver for those readers who have managed to accidentally delete their SD card data, or been the victim of the not-as-uncommon-as-we-would-like SD card corruptions.
This is actually not a very big deal, and there are a lot of useful tools online. The Web, however, is a veritable minefield of scams and/ or paid data recovery software, designed to either fleece, or steal. This guide teleports the readers to the end of the minefield, safely avoiding the danger, by recommending the free software required to bring back lost data from limbo.
We will be recommending PC software here, to help readers recover data from their SD cards. If after connecting the camera, or mobile phone to a computer, the storage on it is not read like a separate drive, users may be required to remove their SD cards from their cameras or mobile devices, and connect them to their PCs via a memory card reader (a laptop built-in card reader on a will also do the trick, though an microSD to SD card adaptor may be required).
The readers should in any case remove the affected SD cards from their cameras or mobile phones immediately, as there is a chance the device will overwrite the delete/ corrupted files when using the SD card.
It's worth noting that while the focus of this how to is SD cards, all of these software will do a great job of recovering files from any kind of media like your hard drive, external drive, thumb drive etc. 
Recuva (for Windows)
Recuva (version 1.51.1063) is a 4.02MB free download, and works with PCs running Windows 2000 or above. To recover your files from your SD card, load the card on the PC via a card reader, select the corresponding drive in Recuva's drop down menu. Run a scan via the Scan button.
The scan will return a list of files on the card, including deleted or corrupted files, and give you the option the recover the files, using the Recover button.
Pandora Recovery (for Windows)
Pandora Recovery (version 2.1.1) is a free-to-use tool that is a 3.12MB download. It supports PCs running Windows XP or above. Just like with Recuva, users will need to load their SD card via a card reader, and perform either a Quick Scan or Deep (Surface) Scan to throw up results of deleted and corrupted files. The second option is for formatted memory, and while it is slower, it should turn up more results than a quick scan.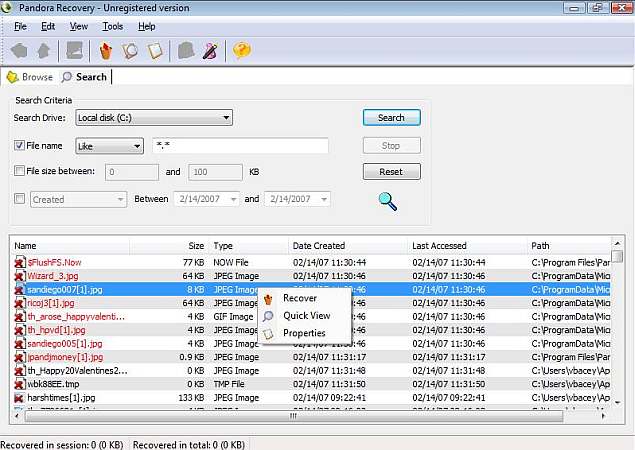 Users can then choose which files to recover from the results by right clicking. Alternatively, users can run the Pandora Recovery Wizard and follow on-screen instructions.
Stellar Phoenix Mac Photo Recovery (for OS X)
The Stellar Phoenix Mac Photo Recovery software (version 6.0) is a 13MB download, and supports Macs running OS X 10.5 or higher. Users will be required to connect their SD cards through a card reader.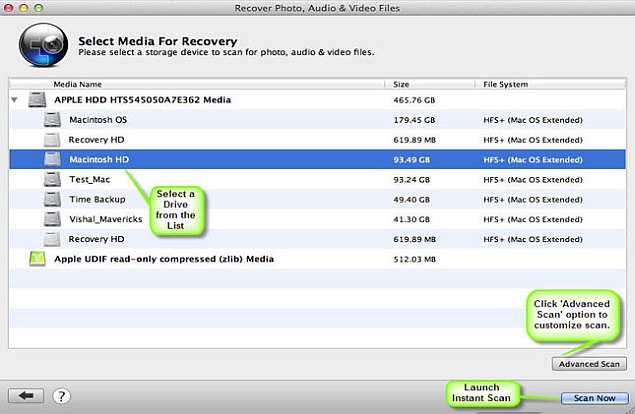 Users can then select the Recover Photo, Audio & Video option, and then select their drive from the left panel. Thereafter, they can either choose the Scan Now or Advanced Scan (for a custom scan) option. The scan will return a list of recoverable files, from which users can choose which files they want recovered, and then click the Recover button. Users can scan the drive for free and preview the files the software can recover, but undeleting files is a paid option. The software is also available for windows.
PhotoRec (for DOS, Windows 9x or higher, Linux, OS X)
A free, open-source multi-platform data recovery software, PhotoRec (version 7.0 beta) is a 9.4MB download (for Windows 64-bit), and works with PCs running a vast variety of operating systems. It comes bundled with TestDisk, an app for recovering lost partitions. Featuring a very basic text-based UI for older operating systems, PhotoRec also features a GUI-based version for newer ones.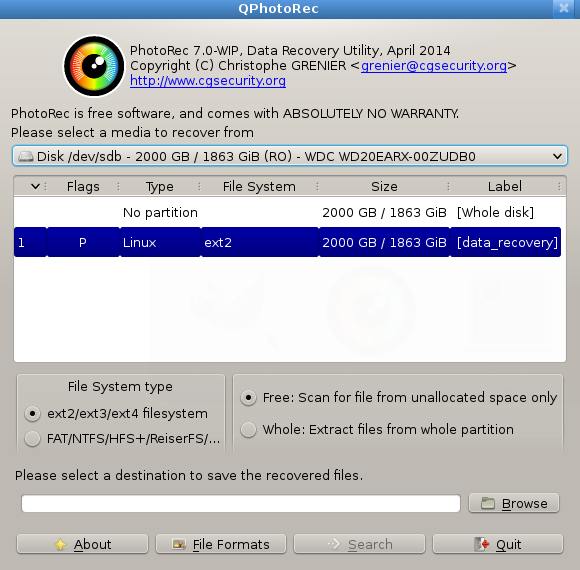 In both versions, users will be asked to select the type of file system of the drive, select the relevant drive (after connecting it via a card-reader), and then proceed with Scan option, with the choice of Free (for deleted files) or Whole (for corrupted files). Users can then select the location where recovered files should be saved.
We hope these tools served you well. If you have any suggestions of other data recovery methods you'd like to share with your fellow readers, please let us know via the comments.