Everyone loves a good discount when buying stuff and most of us check various websites to find the best deals when shopping for products online, so why should apps be any different? If you're looking for apps to go free so you can get them without using a debit card, or looking for deals and discounts because you're not sure an app is worth buying, there are a lot of different methods you can employ to get the best deals.
It might seem miserly to seek deals on apps considering that most apps sell for Rs. 60 or Rs. 120 – less than a cup of coffee in many places. But as some of the members of our team can attest, the small spends add up, and you could end up spending several thousand rupees over the course of a year. At that point, you're really going to wish you'd looked for deals before making your purchases.
(Also see: Never Pay MRP: 3 Browser Extensions That Will Help You Save Money)
We'll be bringing the best deals we can find to you every week, but in case you want to find deals yourself, here's what you need to know:
iOS
AppShopper
There are plenty of websites that show the best deals for iOS and Mac users, but AppShopper is our favourite, just ahead of 148apps. Between the two, we preferred AppShopper because its search is easier to customise, and lets you find apps according to category.
To see the discounts, you need only click on the "Price Drops" button in the top right. You can choose between iOS and Mac, or iPad only, iPhone only and Universal apps. You also have the option of searching for discounts and apps that have gone free, through simple toggles along the top bar.
In case you want to watch for price drops on favourite apps, then you can also sign up for AppShopper and add apps to your wishlist.
TouchArcade
Unlike AppShopper, which is mostly useful for finding deals, TouchArcade is a game focused site where you'll get reviews and in-depth forum discussions about iOS games. It's a great way to also figure out what you should be downloading. The site also has a very useful app that lets you track sales on games as well. You can set it up with the following steps:
1. Download TouchArcade and open the app. Tap the gear icon on the top left > Watch List Updates > On > tap Done at the top.
2. Tap the search button on the top-right and search for your favourite games. Tap the game in the results. This will take you to Touch Arcade's page for the game. Here, flip the binocular switch under the price. Now you'll see the binoculars on a blue background. This means the game has been added to your watch list. Any time there is a price drop, or a review or an update to the games you added, you'll get a notification. TouchArcade notifications don't come if you haven't opened the app for several days, so just open it once every couple of days to keep it active.
(Also see: How to Save Money on Google Play Store Apps)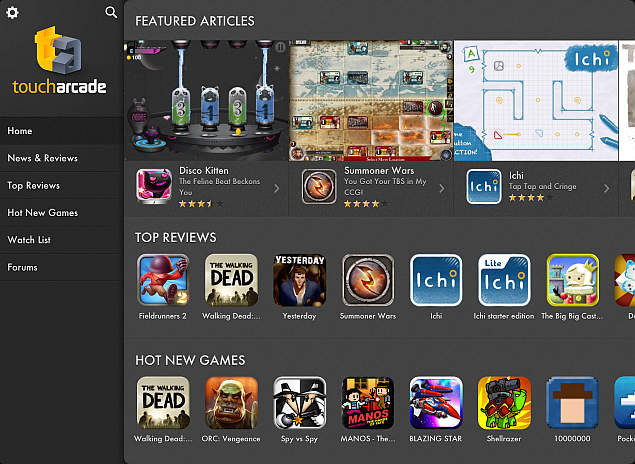 AppPriceDrop
If you just want a simple list of apps that have gone on discount, then TouchArcade and AppShopper aren't useful enough. You'll need to get either the Appsgonefree or AppPriceDrop apps.
AppsGoneFree updates once a day with a short list of apps on discount, sort of like the Yahoo News Digest of discounts. AppPriceDrop on the other hand shows a list of all apps that have gotten a discount, which can be sorted by category. It is based on the US app store, so while it should still be useful, it might sometimes show something as discounted, which isn't even available here.
(Also see: How to Save Big on Windows Phone, BB10, Windows, and Mac Apps)
IFTTT
IFTTT, short for If This Then That, is a great service that lets you automate several tasks. You can make it do several things, such as send you alerts when the currency exchange rate crosses a threshold, for you. It has a channel called AppZapp, which lets you track app deals for top-rated apps. Here's how to set it up.
1. Go to IFTTT > Create a Recipe.
2. You'll see this in huge font size: "if this then that". Click "this" > select AppZapp > scroll to the bottom > select one of six triggers.
3. Triggers are events that tell IFTTT to send you an alert. In the case of AppZapp, the triggers you can choose from are when a top-rated app goes on sale, goes free or gets an update. These three triggers are available for Apple's App Store and Google Play store. Pick the trigger you want to get relevant alerts, such as top app gone free.
4. Now choose your country, device and category of apps you want an alert for. Now click Create Recipe.
5. The next step will show you the same text you saw in step 2. Instead of "this", you'll see the AppZapp icon. Now click on "that". This is where you select the kind of alerts you want. We recommend that you pick one of Email Digest, Android notifications and iOS notifications. This will send you one email every day or a quick notification on your smartphone. You need to install the IFTTT app on your phone to get this to work.
We found this to be the best method to keep an eye on apps on sale or apps that go free due to the notifications. You can tap these notifications, tap the alert in the IFTTT app and you will be redirected to the App Store. This method also works for Google Play. We have also written about more resources you can browse when looking for deals on Android apps. Our How to section has many more useful articles, so make sure you check it out too.