The Microsoft Edge web browser, which is gaining popularity these days and the company has been added more and more features to ensure that it remains competitive. There are some features of the browser, such as extensions and other services that expands the functionality.
But, there are some extensions and other services that keep running in the background even when the browser is closed. While this is not an issue for most computer, it may pose a problem especially for those devices which have low system resources and it can also increase the battery and memory consumption.
If you are one of those users who are facing issues because of the background activities of the Edge browser, then there's an option to disable it.
In this step-by-step guide, we will show you how to quickly and easily stop the background activities of the Microsoft Edge browser on a Windows 11 computer.
How to stop Microsoft Edge from running in the background
Step 1: Open the Microsoft Edge web browser on your Windows 11 computer.
Step 2: When the browser opens, click on the "Settings and more" or the three-dotted icon from the top-right corner of the screen.
Step 3: Select the "Settings" option from the drop-down list.
Step 4: On the Settings page, select the "System and performance" option from the left sidebar.
Step 5: After that, turn the toggle off for the "Continue running background apps when Microsoft Edge is closed" option.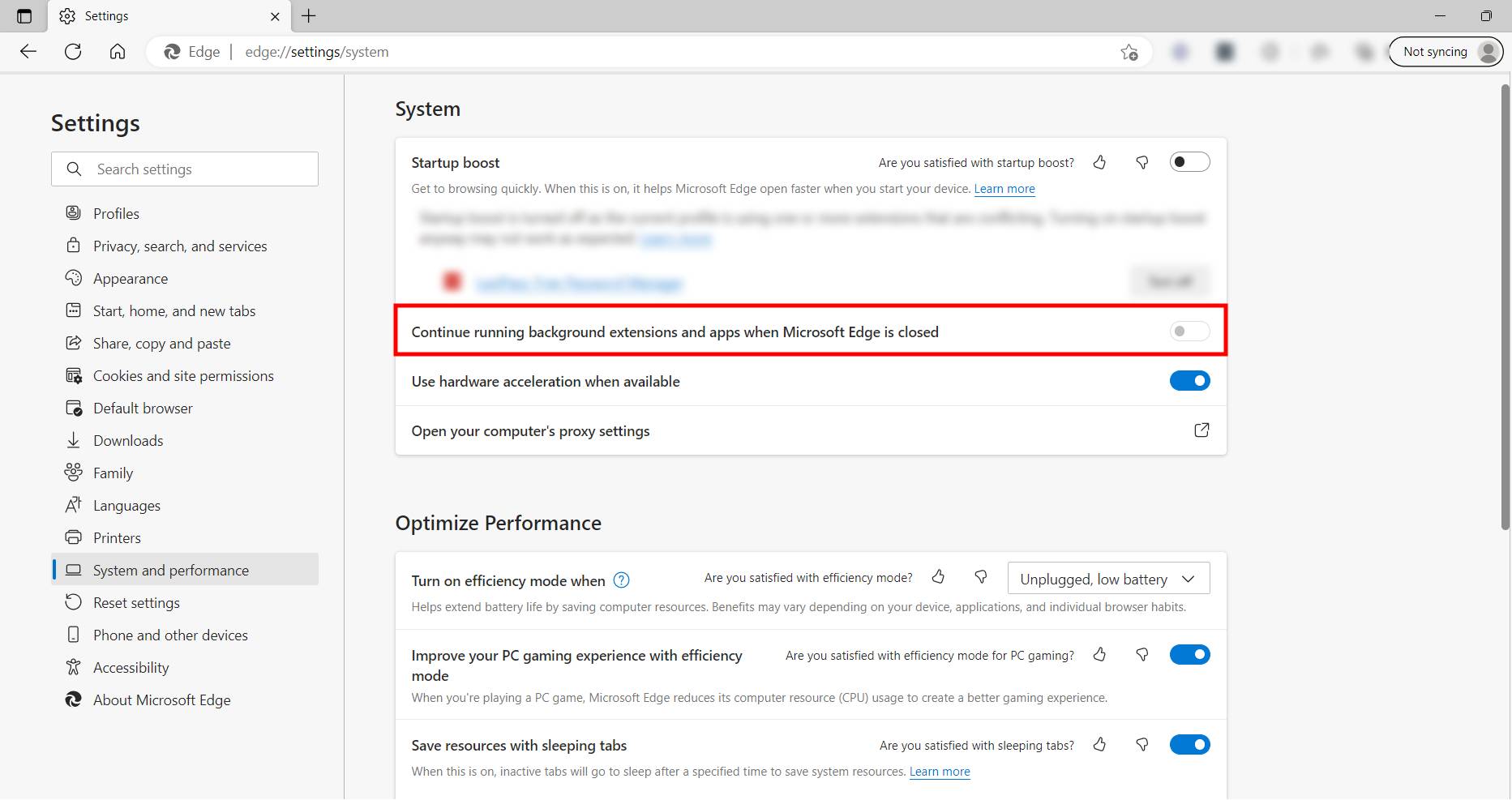 That's it. Once you have followed the above-mentioned step-by-step guide on your Windows 11-powered computer, then the Microsoft Edge will stop running in the background and whenever you close the browser, extensions and other services will also be terminated, freeing up system resources and improving battery life.