Amazon India has launched its first air cargo service in India – Amazon Air making it the first e-commerce company in the country to have a dedicated air cargo network. Amazon Air was first introduced in 2016 in the US and now India is among the countries to have Amazon Air.
Amazon Air will utilize the complete cargo capacity of a Boeing 737-800 aircraft operated by Quikjet Cargo Airlines, a joint venture between AFL and the Ireland-based ASL Aviation Group. The Amazon-branded aircraft will transport customer shipments to cities such as Hyderabad, Bengaluru, Delhi, and Mumbai.
Sarah Rhoads, Vice President, Amazon Global Air, "We're thrilled to launch Amazon Air in India to ensure we can provide our growing customer base with great selection, low prices, and faster deliveries".
Minister @KTRTRS launched @amazonIN's 'Amazon Air', in Hyderabad today.

Amazon is the 1st e-commerce company in India to launch the dedicated air cargo network.

It chose #TriumphantTelangana to launch Amazon Air outside North America and Europe. pic.twitter.com/V5LhiNQhzy

— Minister for IT, Industries, MA & UD, Telangana (@MinisterKTR) January 23, 2023
KT Rama Rao says, "Telangana offers a conducive environment for the development of multi-modal connectivity and I take great pride in the fact that Hyderabad has emerged as a major hub for e-commerce distribution and supply chain activities. We have been working towards strengthening the state's air cargo infrastructure, and we welcome the launch of Amazon Air, which will further assist in making Hyderabad a cargo hub for the country and will create additional employment opportunities in the state".
The launch of Amazon Air will further support 1.1 million sellers in India to grow their businesses by providing more efficient transportation and packaging services.
Akhil Saxena, Vice President – Customer Fulfilment (APAC, MENA & LATAM) and WW Customer Service, Amazon says, "This marks a very important step for our sellers and our customers, as well as a huge step forward for the aviation industry. We are celebrating a significant milestone in our global mission to transform the future of logistics".
"Amazon Air comes to India at an important time. Over the last few years, we have taken many positive steps to build our fulfilment, transportation, and logistics infrastructure in the country," Saxena added.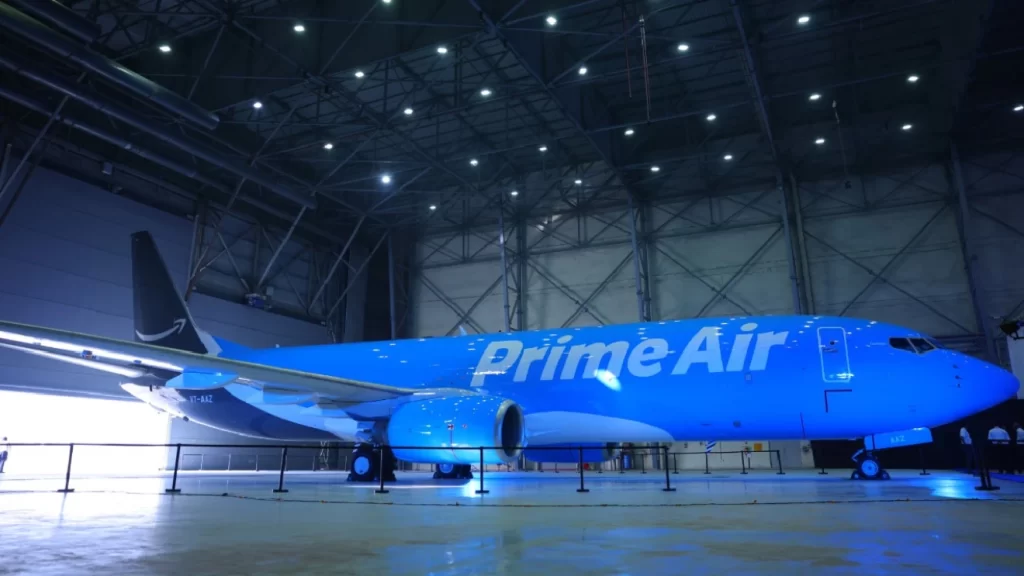 Amazon Air was initially launched in the US in the year 2016 and since then it operates an air cargo network that has grown to include over 110 aircrafts across 70 destinations worldwide. The company has invested hundreds of millions of dollars in air logistics and created thousands of new jobs worldwide. The service continues to expand globally while also incorporating environmentally-friendly solutions to power its network.