The newer Galaxy S23 look alike, or the older model? Which one to choose?
---
Samsung Galaxy A5x phones are one of the most popular smartphones in Samsung's portfolio. These phones are not too low in Samsung's portfolio, like Galaxy A33 and Galaxy A23, and not so far high up or close to the Galaxy S series like Galaxy A73. 
Samsung Galaxy A53 was a successful product for Samsung, and it came with lots of features for a nominal price. But the time for Samsung Galaxy A53 is here, and Samsung has launched its replacement, the Samsung Galaxy A54.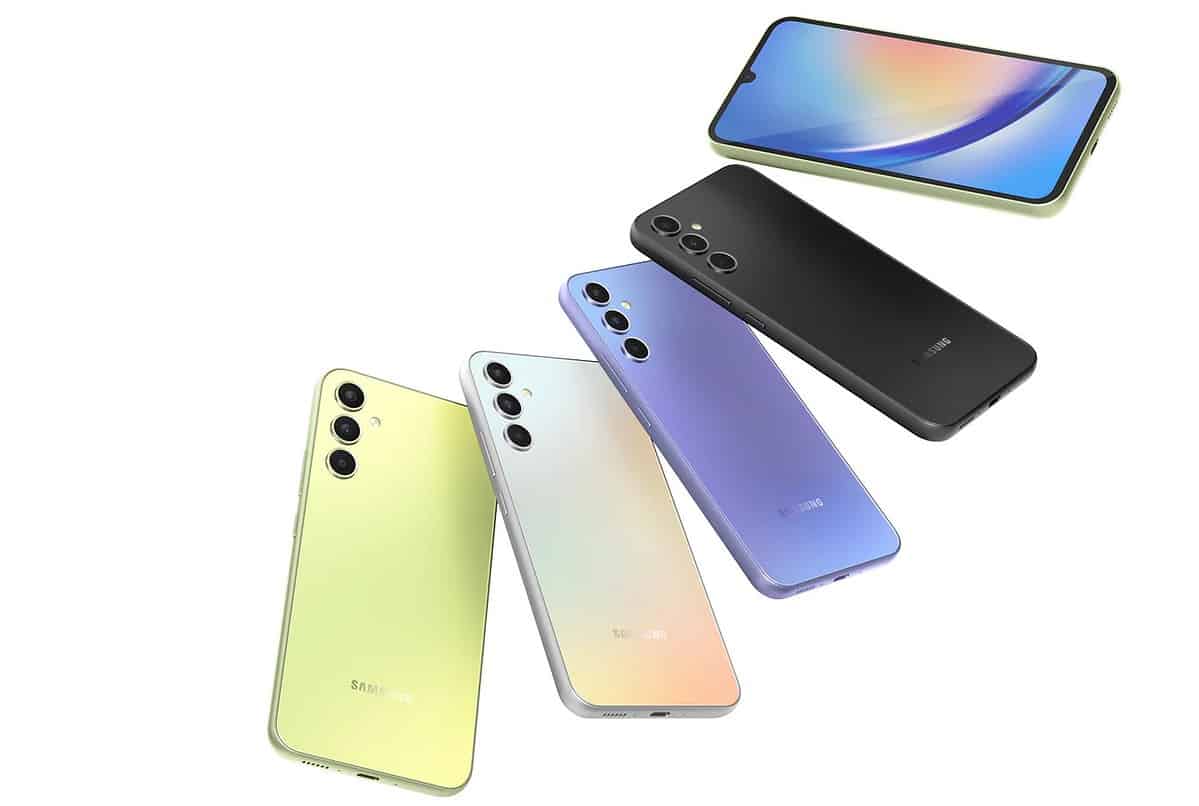 With Galaxy A54, Samsung looks to emulate the success it had with its predecessors. With this phone, Samsung continues to bundle the most features and specifications, but quite a margin has hiked the price. 
Let's compare Samsung Galaxy A54 with its predecessor Samsung Galaxy A53, and choose which one is better and is the new phone a worthy successor or not!
Design And Display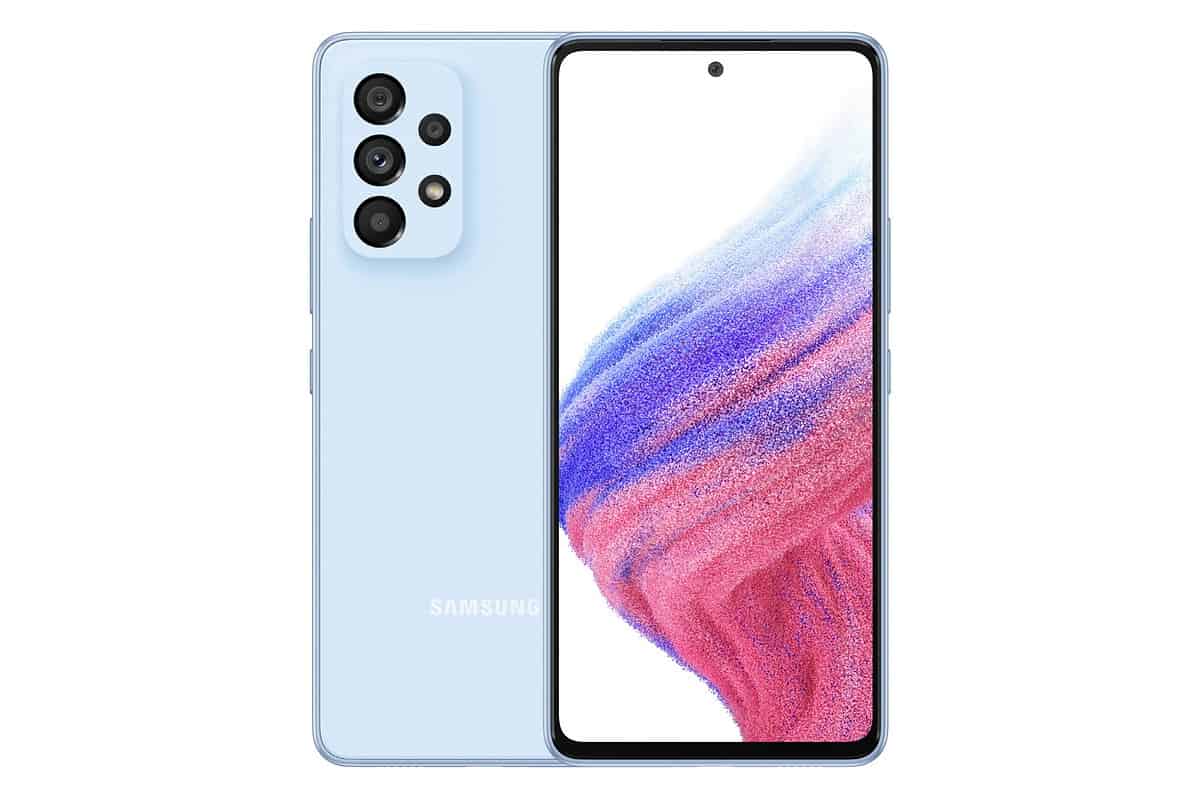 There is a major design shift from Galaxy A53 to Galaxy A54. Galaxy A53 uses the previously established Galaxy A series design we saw in many previous-gen A series phones. At the same time, Galaxy A54 has taken design inspiration from the Samsung Galaxy S23 series. It pretty much looks like a Galaxy S23 in a lot of ways.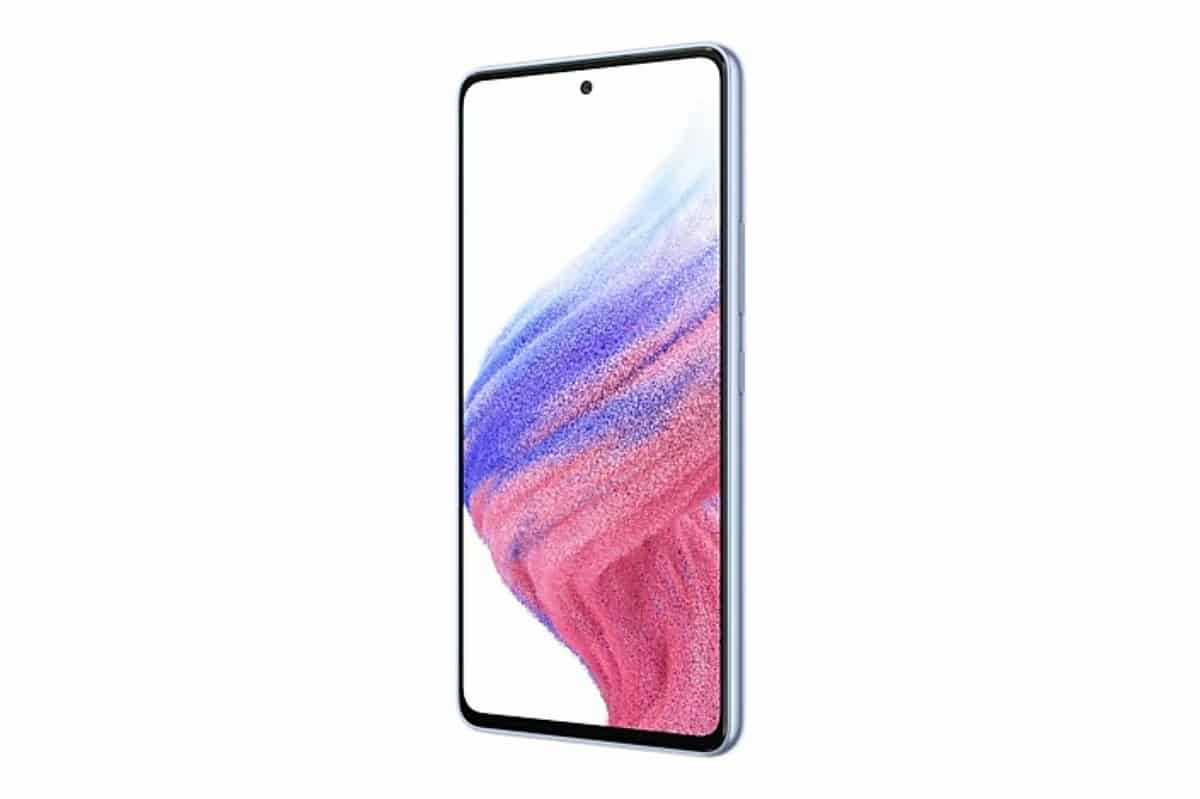 From the front, the phones look similar, thanks to the punch hole in the centre of the display on both phones. But Samsung Galaxy A54 is slightly more curved, while Galaxy A53 has more of a rectangular design. Galaxy A53 comes with a 6.5-inch Super AMOLED display with a resolution of Full HD+ and a refresh rate of 120Hz. It can go up to 800 nits in brightness. With Galaxy A54, you get a smaller screen, a 6.4-inch Full HD+ display with a resolution of Full HD+ and a refresh rate of 120Hz. The brightness of the screen has been upgraded to 1000 nits.
Both phones have IP67 water and dust resistance and has stereo speakers. Galaxy A54 is available in 4 colours: Awesome Lime, Awesome Violet, Awesome Graphite and Awesome White. Galaxy A53 is also available in 4 colours: Awesome Blue, Awesome Peach, Awesome White and Awesome Black.
Performance And Battery Life
Samsung Galaxy A53 is powered by Samsung Exynos 1280 SoC. It is comparable to Mediatek Dimensity 930 and Snapdragon 695. It is a capable chipset, but other phones in the same price range have better-performing chipsets. 
Samsung Galaxy A54 comes with Samsung Exynos 1380 SoC, which is a good upgrade over Exynos 1380. It is comparable to the likes of Snapdragon 778G and Mediatek Dimensity 1080 in terms of performance. 
Both phones have the same battery and charging, a 5,000mAh with 25W fast charging. Similar to recent Samsung phones, both don't come with the fast charging brick in the box; you must buy it separately.
Camera Specs And Quality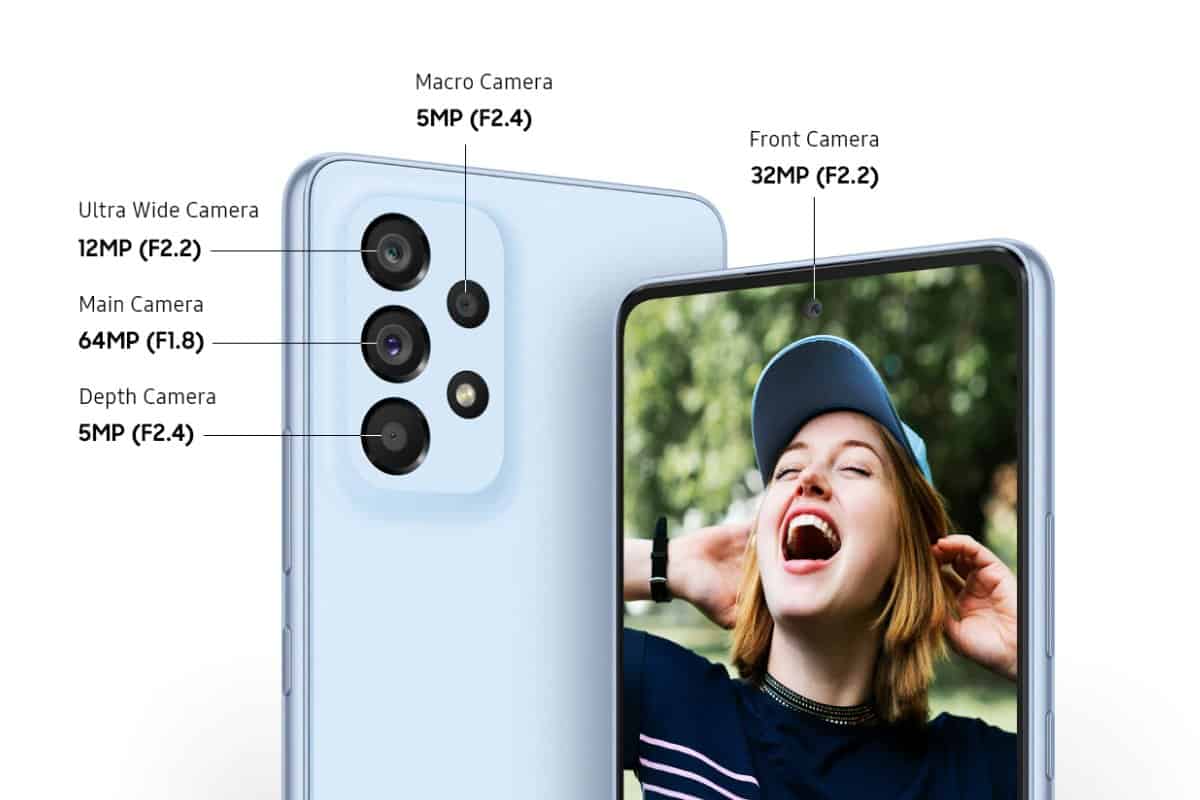 Regarding the camera, Samsung Galaxy A54 has a clear upper hand in the primary sensor. It has the same primary camera sensor used in Samsung's flagships, Galaxy S23 and Galaxy S23 Plus. It doesn't mean you get the same camera experience on a mid-ranger; the camera quality depends on various factors, such as image processing and the chipset. But still, the 50MP Samsung ISOCELL JN3 is superior to the older Sony 64MPIMX682 sensor in Samsung Galaxy A53. That alone should mark a good improvement in the quality in Galaxy A54 over Galaxy A53. Both the phones come with OIS support.
Coming to secondary cameras, if you saw at the design of the phones, Samsung Galaxy A54 comes with a triple camera, while Samsung Galaxy A53 has a quad camera setup. Samsung removed the useless 5MP depth sensor on the A54. Galaxy A54 has a 12MP ultrawide camera and a 5MP macro camera as secondaries, while Galaxy A53 has the same 12MP ultrawide camera, and two 5MP sensors, one for macro and one for depth. On the front, both phones have the same 32MP sensor for selfies.
Software And User Experience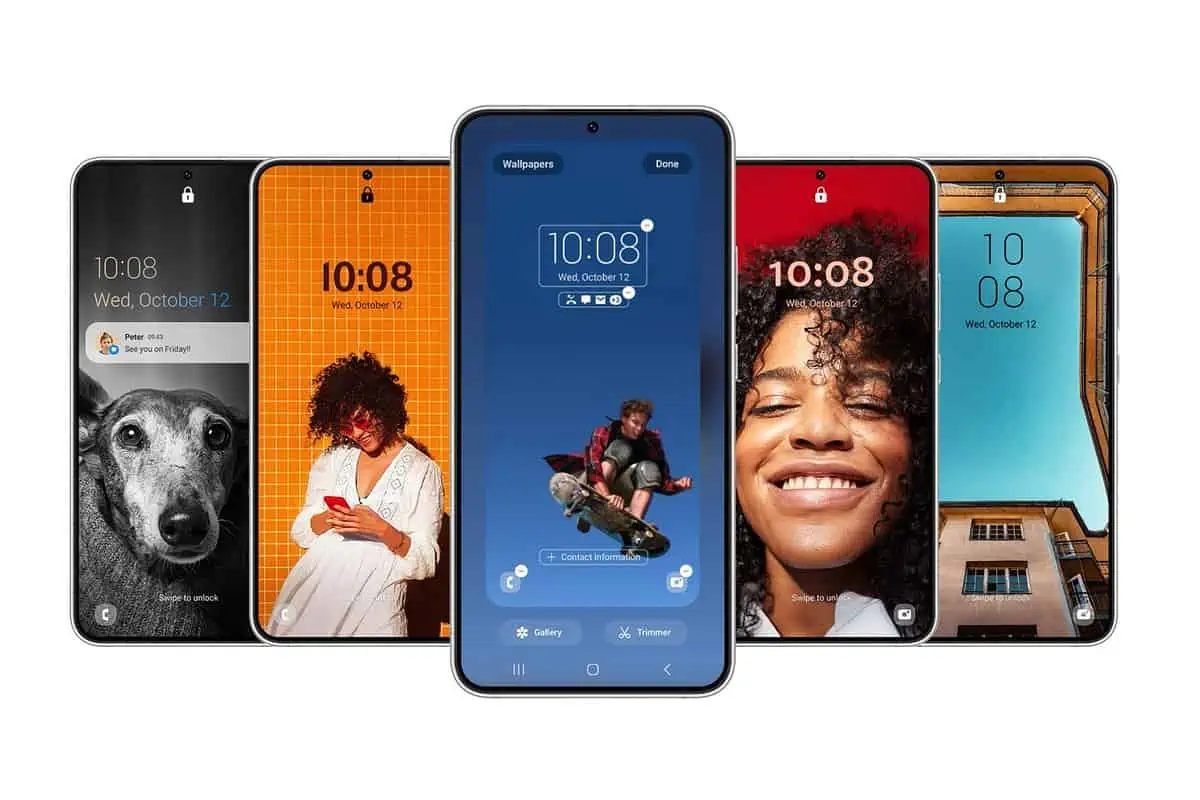 Being Samsung phones, both phones have the same software experience. Samsung Galaxy A54 and Galaxy A53 run on OneUI 5.1 based on Android 13. Galaxy A54 was launched last year with OneUI 4.1 based on Android 12; it has now received the OneUI 5.1 update, the same as Galaxy A54. 
OneUI 5.1 comes with all the features you want from an Android skin, and it is often praised to be one of the most feature-rich custom skins out there. It has endless features; discussing every feature would require a separate blog post. We will be making one soon, and on!
Price And Value For Money
Samsung Galaxy A53 was launched last year for a starting price of $399/€449/£399. Samsung Galaxy A54, on the other hand, saw a price hike and is now priced at €549/£499. That's a huge jump; a difference of €100/£100 isn't marginal. You can even get a Galaxy S21 FE for a lower price than that on Amazon UK (available now for £403). 
Not only that, after one year of launch, Galaxy A53 has dropped down to much lower rates than its launch price. It is available on Amazon UK for £284, which is a great deal, and you're getting the phone at almost half the Galaxy A54. Similarly, you can get Galaxy A53 from Amazon Germany for €354, from Amazon Spain for €349, and from Amazon France for €352. 
Without a doubt, you get a much better value by opting for the previous generation. Interestingly, Samsung Galaxy A53 is available for a lower price than the newly launched inferior Samsung Galaxy A34. 
Do You Need To Upgrade To Samsung Galaxy A54 If You Already Own Galaxy A53? 
Ideally, if you have a Galaxy A53 and it's over a year old, you can consider upgrading to Samsung Galaxy A54. It comes with better performance and better cameras, but they're both more or less similar in other areas. So, if you just use your Galaxy A53 for your daily tasks, and it is working fine, and you don't mind much about the cameras, there's no reason to upgrade to Galaxy A54.
Conclusion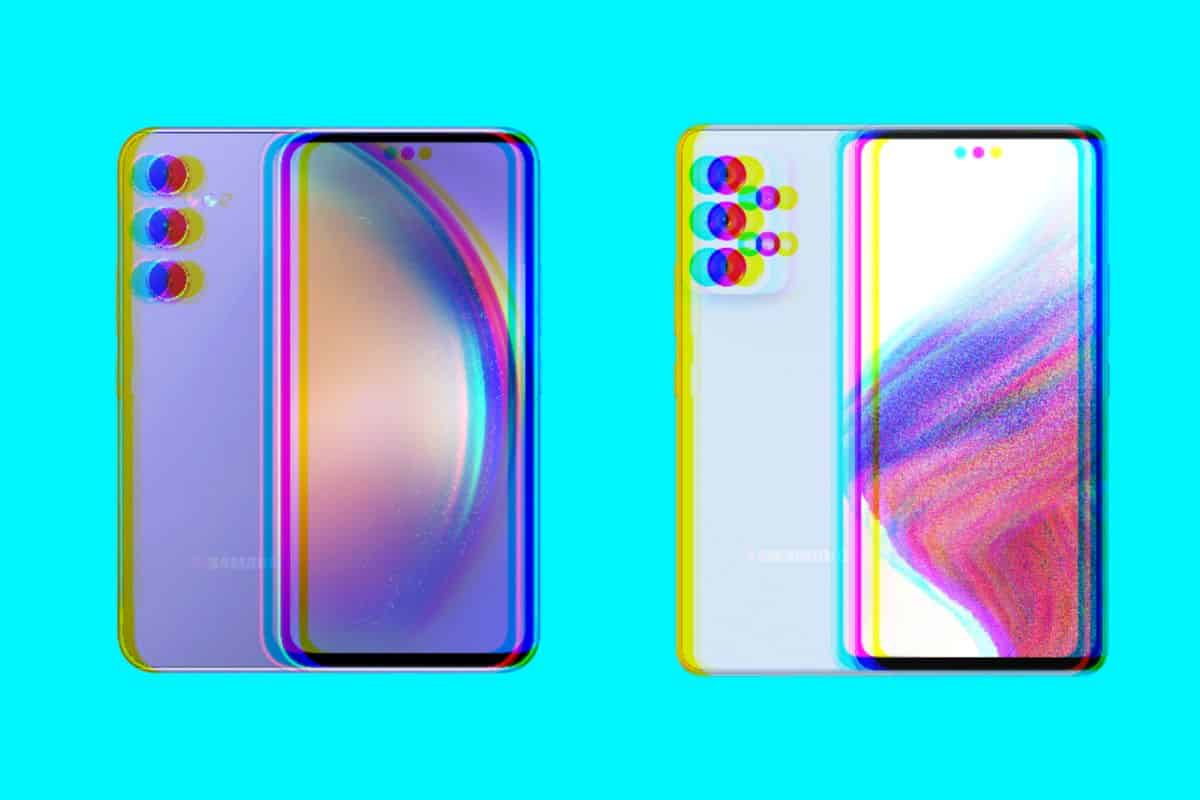 Samsung Galaxy A54 brings upgrades of better SoC and better cameras, compared to Galaxy A53. All around, the Galaxy A54 is a better phone. It keeps the best features of the Galaxy A53 and brings in a much-needed upgrade. Moreover, the Galaxy A54 now looks like Galaxy S23, so that's a plus.
But, if you look at the price, in some markets, Samsung Galaxy A54 costs as much as double that of the Galaxy A53 now. If you're looking for a value-for-money option, you can just get the Galaxy A53 now; it gives you almost all the features from Galaxy A54; you're just missing out on the performance and cameras. This doesn't mean Galaxy A53's cameras and performance is bad; it is still a decent performer and has good cameras, just that Galaxy A54 has bested it. But the improvement comes at a hefty price gap.
Abhijith S
Abhijith has been writing about Tech since 2013 on his own blogs. He handles Tech news in KnowYourMobile. He also used to host a YouTube channel about phones. Other than Tech, he is into Formula 1, Wrestling, various TV shows and buying Kindle books he barely reads.